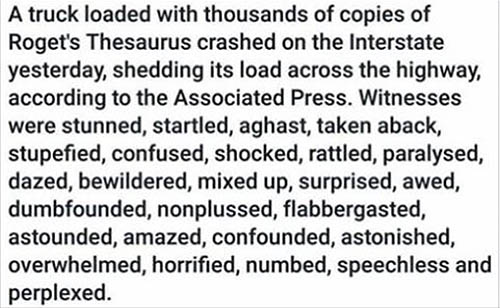 A synonym is a word with the same or almost the same meaning as another word. Occur is a synonym for happen; generally and usually are synonyms and so are big, large and great. An antonym is the opposite of a synonym.
Synonyms are useful for creating variation in a text. Instead of writing nice several times, you can use pleasant, agreeable, enjoyable, delightful, charming, etc.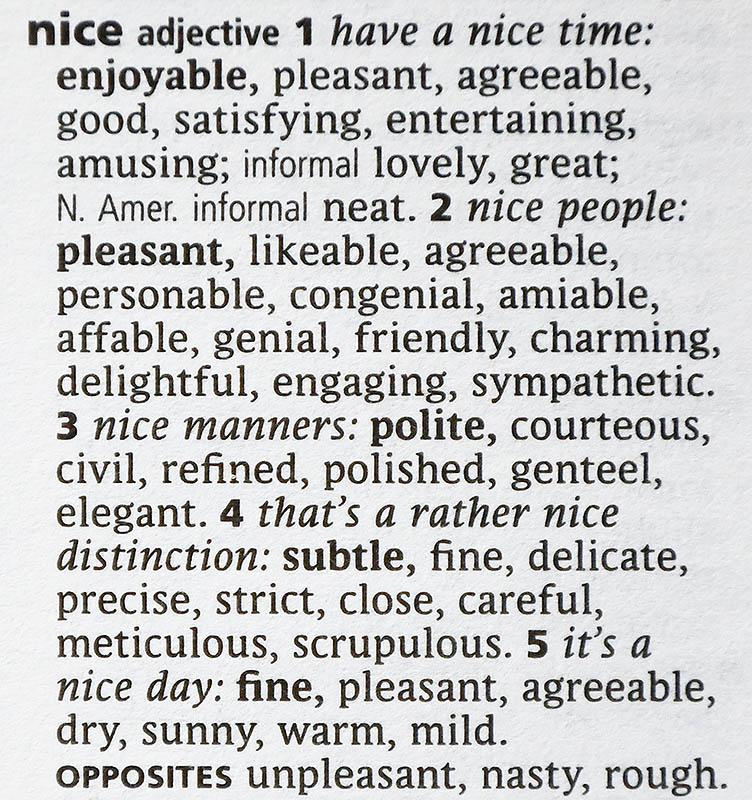 You must understand that there are nuances; one synonym may have a slightly different meaning than another and there may also be differences in usage. You can read more about this in my post about big, large and great.

Before you decide to use a certain synonym you must be sure (1) that the word you choose has the meaning you intend and (2) that it is used in a correct way.
Examples of printed dictionaries of synonyms are
Collins English Thesaurus
Longman Synonym Dictionary
Oxford Dictionary of Synonyms and Antonyms
You can get them from your bookshop or, e.g., Amazon, Bokus or Adlibris.
The following resources, among others, can be found online:
thesaurus.com
powerthesaurus.org
synonym.com
synonyms.net
synonymy.com
synonym-finder.com
thefreedictionary.com
en.oxforddictionaries.com/thesaurus
In Microsoft Word you can right-click a word and choose Synonyms. You can also search on Google. Write synonym followed by a colon and the word you want to find alternatives to.
You can find a comparison of different types of dictionaries here.