The endings -ic and -ical may cause confusion. They both have the meaning of related to or characterised by.
The ending -ic is more common. Here are some examples:
academic
anestethic
athletic
chaotic
episodic
linguistic
melodic
neurotic
parodic
patriotic
poetic
rhapsodic
sympathetic
synthetic
The adjective ending -ical is common with nouns ending in -ology.
anthropological
biological
geological
physiological
theological
Nouns ending in -ic take the ending -ical as adjectives:
clinical
musical
sceptical
There are adjectives that have different meanings when they end in -ic and -ical:
CLASSIC is used to denote a standard, the highest quality or having lasting worth:
Over 200 classic motorcycles are on display at the motor show.
She wore a casual but classic outfit.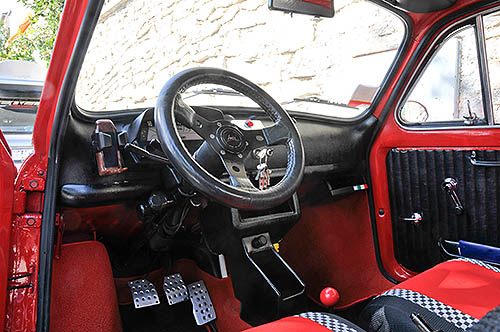 The Classics refers to the literature of ancient Greece or Rome:
I've always wanted to read the Classics but I never seem to have time.
CLASSICAL refers to the culture of ancient Greece or Rome or to European music from the 18th and 19th centuries:
In Italy a classical education is considered valuable also in business.
Beethoven was arguably the greatest composer in the transition between classical and romantic music.
Classical can also refer to established principles in, e.g. physics:
Classical mechanics is based on Newton's general principles.
ECONOMIC refers to economy:
Economic growth had never been stronger.
ECONOMICAL means being efficient or careful about spending money:
Modern cars are much more economical.
(You can read about the difference between economy and economics here.)
ELECTRIC refers to machines or instruments powered by electricity:
Electric cars are becoming very popular in Norway.
ELECTRICAL means related to electricity:
He is an electrical engineer.
The fire was started by some electrical fault.
HISTORIC
To denote something important in history we use historic:
This was a historic moment for our country.
You must visit the town's historic houses and gardens.
HISTORICAL
Historical means related to or having to do with history or past events:
In my youth I liked to read historical novels.
Adjectives ending in -ic and -ical have the adverbial form -ically (but the word public takes the form publicly).