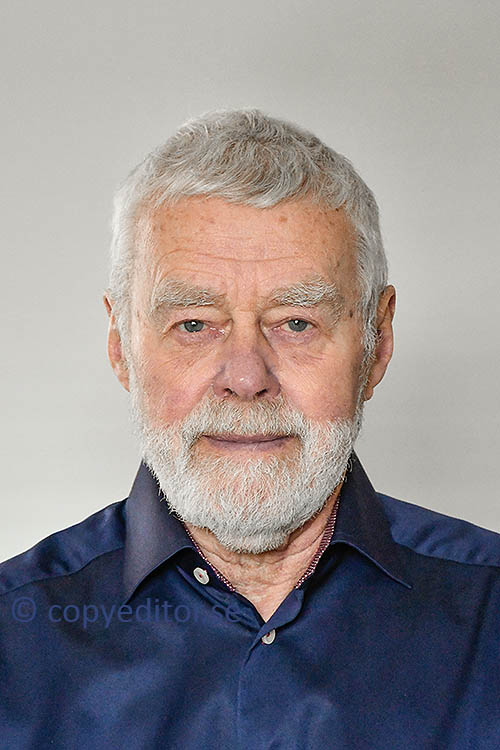 Background
With a Master's degree in English and German from Lund University I have worked as a language teacher for decades, the last eleven years before retirement as lecturer at the International Business School at Jönköping University.
I founded my company Medium Text & Bild in 1990 and consequently have a very long experience as copyeditor. My clients are writers from Sweden as well as from other countries such as Germany, Italy, Spain, the Netherlands, Iraq, Vietnam, India, China and many others. Most of my clients are non-native English speakers, but I have copyedited also for writers from English-speaking countries such as the USA, Canada, Australia, South Africa and the United Kingdom.
Clients
A majority of the authors I work with come from academia, but I also have clients from the corporate world. I have copyedited in the fields of product and production development, entrepreneurship, logistics, manufacturing technology, rural development, ergonomics, industrial robot design, economics, media clusters, information systems management, tourism, medicine, geriatric care, corporate law, zoology and many more.
Texts
The two main types of texts I work with are research papers for international journals and licentiate or doctoral dissertations.
If you want me to copyedit your text, contact me.
Comments from some of my clients
"Many thanks for your valuable help."
"Thank you for being so incredibly fast – besides, your feedback is really good!"
"You're awesome. Thanks for your support!"
"Splendid! I am very happy with your copyediting and will definitely recommend you to my colleagues."
"Thank you very, very much for your copyediting. You are the hero of the week!"
"Many thanks for once again having delivered such a good job so fast."
"You are so fast that I cannot keep up with you. It feels super good that you go through my text so carefully."
"Thank you very much for your incredibly fast work!"
"Many thanks. You're a first-rate support, thank you again."
"Hi, I have heard from our doctoral students that you are doing a super job with their dissertations. I am working on a paper that I know needs copyediting and therefore I wonder if you can help me."
"Many, many thanks for all help and thanks also for being so responsive when I kept sending my chapters at such irregular intervals. It has been a great pleasure working with you – you are really good at languages!"
"… it turned out that [our company] has changed its policy and that we are only allowed to use in-house copyediting. I was strongly against this, but to no avail. I think that you have done a super job and so I still want you to copyedit my texts."
"I must just tell you that I am so satisfied with your copyediting and feel that you have raised the quality of my dissertation. I have recommended you to all my colleagues."
"I have now submitted the paper based on your revision. Thank you very much for the amazing work!"