This word is a combination of electronic and mail.
Should you write it with a hyphen or not?
Some compunds have started as two words, then they have been hyphenated and finally combined into one word. Here are a couple of examples:
Proof reader – proof-reader – proofreader
Living room – living-room – livingroom
(You can read more about compounds here.)
If we follow that trend, we should write email. This form was more common in American English but is now also used in British English.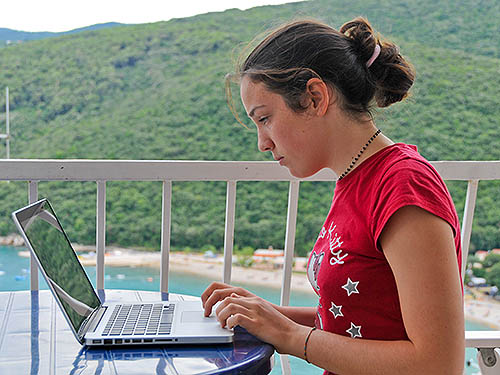 However, we write e-commerce and e-business, so there is a reason to use the form with a hyphen, e-mail.
Of course, if the word begins a sentence, we should write E-mail.
Other compunds with a single letter as the first part start with an uppercase letter also in the middle of a sentence:
T-shirt
U-turn
X-ray
Read more about how to write compounds here.