When two or more words are combined to form a new concept with a new meaning, we talk about a compound.
A compound can be a combination of a noun and a noun (school nurse), an adjective and a noun (full moon), an adverb and a verb (far-reaching), a verb and an adverb (check-up), a preposition and a noun (underworld), a preposition and a verb (overestimate), an adjective and another adjective (blue-green) – and a few more combinations.
In English there are three ways to write compound words: as separate words (open compounds), as one word (closed compounds) or as words combined with a hyphen (hyphenated compounds). This can sometimes be rather confusing. We write head office as separate words, we write head-teacher with a hyphen and we write headmaster as one word. Likewise we have table knife but tablespoon.
This may seem frustrating, and if you are in doubt, you had better check a dictionary or a style sheet. (Actually, you can also write stylesheet. Some compounds can take any of the three forms. You can write life style, life-style or lifestyle.)
OPEN COMPOUNDS
Unlike some other languages – German, Swedish or Finnish, for example – English often does not combine the separate words into one word. A breakfast table is in German Frühstückstisch; a hotel room is in Swedish hotellrum; a taxi driver is in Finnish taksinkuljettaja.
Here are some examples of open compounds in English:
| | |
| --- | --- |
| apple pie | half sister |
| coffee mug | information technology |
| computer network | light year |
| couch potato | living room |
| database design | master bedroom |
| decision maker | orange juice |
| dinner table | post office |
| English teacher | swimming pool |
| evening dress | truck driver |
| football stadium | video game |
| full moon | washing machine |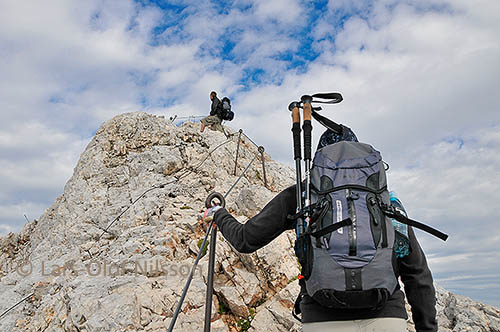 CLOSED COMPOUNDS
The following are examples of compounds written in one word:
| | |
| --- | --- |
| afternoon | makeup |
| airport | newspaper |
| blackboard | notebook |
| bodyguard | online |
| bookstore | paycheck |
| cupcake | policewoman |
| cowboy | skateboard |
| doorbell | substandard |
| downtown | takeaway |
| football | textbook |
| grandmother | underworld |
| handout | wallpaper |
| headache | watermelon |
| input | worksheet |
Compounds with words from Latin or Greek are written as one word:
photography
agriculture
HYPHENATED COMPOUNDS
Many compounds – especially those formed by two nouns – used to be hyphenated, but now most of them are written either as one word or two separate words. Here are some compounds that are still hyphenated (and you will notice that they are generally not of the noun+noun type):
| | |
| --- | --- |
| broad-minded | runner-up |
| check-in | secretary-general |
| dry-cleaning | self-esteem |
| far-reaching | six-pack |
| go-between | well-being |
| passer-by | X-ray |
Compounds with three or more words are usually written with hyphens:
| | |
| --- | --- |
| around-the-clock | merry-go-round |
| do-it-yourself | mother-of-pearl |
| editor-in-chief | right-of-way |
| father-in-law | jack-of-all-trades |
| happy-go-lucky | state-of-the-art |
Compound numbers from twenty-one to ninety-nine are hyphenated:
My dad is forty-two.
Fractions also take a hyphen:
We had already driven two-thirds of the way.
Less than one-fifth of the operators are women.
But with a instead of one there is no hyphen:
Less than a fifth of the operators are women.
Some compounds have changed from being hyphenated to a single word. We used to write on-line and world-wide, but nowadays online and worldwide are more common. This also applies to words such as cooperate and proactive.
To avoid confusion, a hyphen is used when the prefix ends and the base word begins with the same vowel:
anti-intellectual
COMPUNDS AS MODIFIERS
When compounds are used as modifiers, they are written with a hyphen. A modifier works as an adjective or adverb to add information about the word directly following it.
A six-year-old boy.
But: The boy was six years old.
We rely on just-in-time delivery.
But: I arrived just in time. The clock struck three when I opened the door.
You can read about compounds as modifiers here.
And here you can read about how to write e-mail (or email).