Writers often say too much by adding unnecessary words. Phrases such as free gift and joint cooperation are examples of tautology (saying the same thing twice) or pleonasm (using more words than necessary). Words that do not add information are called redundant words. Get rid of redundancies!
Here are some examples of unnecessary words:
General consensus – if you have a consensus, all agree
Foreign imports – imports are always from another country
Unexpected surprise – it wouldn't be a surprise if you expected it
Personal friend – if  you have a friend, you have a personal relationship. Someone who is not a friend may be an acquaintance
Past history – history is about the past
The two twins – would you expect them to be three?
Four different colours – if something comes in four colours, you can be sure they are different
Unsolved mystery – if you have solved it, it is not a mystery
I am sure you can see what's wrong in the following examples:
Moment in time
Period of time
Few in number
On a daily basis
In actual fact
Sum total
Close proximity
Necessary requirement
New beginning
Advance planning
Outward appearances
The reason why
Return back
Combinations with together and each other are common – and unnecessary:
Combine together
Collaborate together
Join together
Merge together
Mix together
Blend together
Interact with each other
Another often unnecessary word is completely:
Completely surrounded
Completely empty
Completely unanimous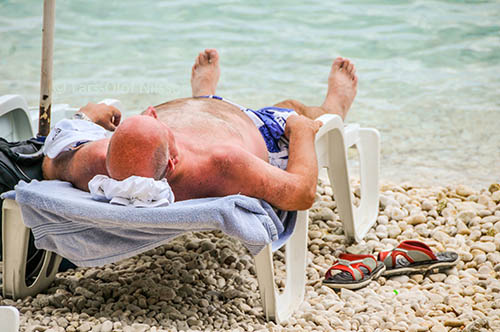 We might include end result and final outcome in the list of unnecessary words, but these combinations are acceptable, since it is possible to also talk about a preliminary result or a preliminary outcome.
Some abbreviations:
Since LCD means liquid crystal display, you should not write LCD display.
In PIN and ISBN, N stands for number – writing number after the abbreviation is pleonastic.
RAM means random access memory – don't add memory.
UPC stands for universal product code and therefore you should not write UPC code.
ATM means automated teller machine – write only ATM.
Pleonasm is sometimes used as a rhetorical device for emphasis:
Each and every
Any and all
First and foremost
To all intents and purposes
Such emphasis is common in legal texts:
Null and void
Aid and abet
Fit and proper
Cease and desist
Sole and exclusive
Redundant words are so common that we often don't notice them. Read your text with an eye on redundancies – and delete them!