The similarity of these three words can be confusing. Adopt and adapt are verbs, while adept is an adjective or a noun.
ADOPT
Adopt means to take or acquire as your own. This can refer to adopting a child (which usually involves legal formalities) or adopting an animal as a pet.
It didn't take long before they regretted having adopted a Great Dane.
You can also adopt, for example, a certain lifestyle, a strategy or a habit.
She had adopted a vegetarian diet.
Adopt is also used to say that one language has borrowed a word from another language.
From Swedish, English has adopted the word smorgasbord, meaning a buffet of hot and cold dishes.
ADAPT
Adapt means to modify, to adjust or become adjusted to new conditions, to make something suitable for a new use.
The spare room had to be adapted into a small office.
The film was adapted from a Pulitzer-winning novel.
Our dog quickly adapted to the new environment.
The corresponding nouns are adoption and adaptation.
ADEPT
As an adjective, adept means skilled, talented, good at doing something difficult, and as a noun it refers to an expert, somebody who is skilled or talented.
To everybody's surprise, Grandma turned out to be adept at using a computer.
We all considered him an adept at cooking.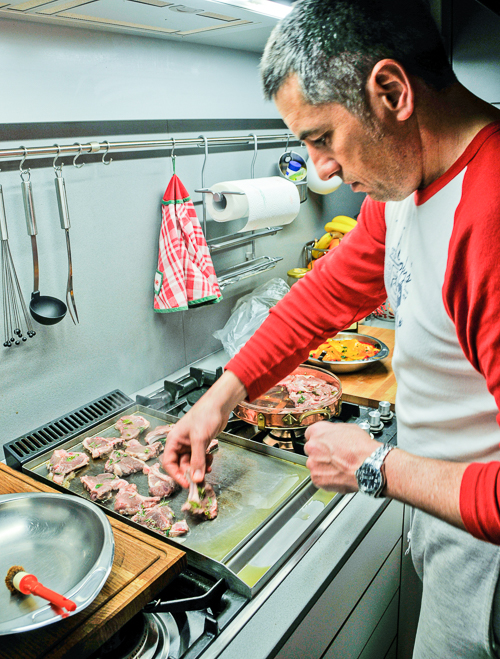 In Swedish, adept means pupil, disciple or novice, beginner. Thus, in spite of the word having the same Latin background as the English one, the Swedish word has the opposite meaning.