We will examine how different types of dictionaries treat the same word.
A monolingual dictionary gives explanations in simple English: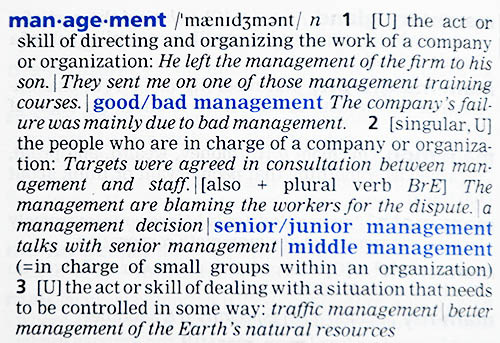 You can read more about dictionaries here.
A dictionary of synonyms suggests alternative words: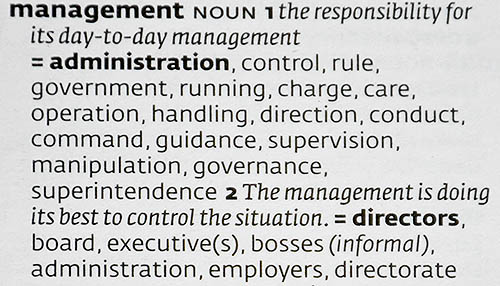 You can find more about dictionaries of synonyms here.
A dictionary of collocations shows how a word can be combined with other words and parts of speech: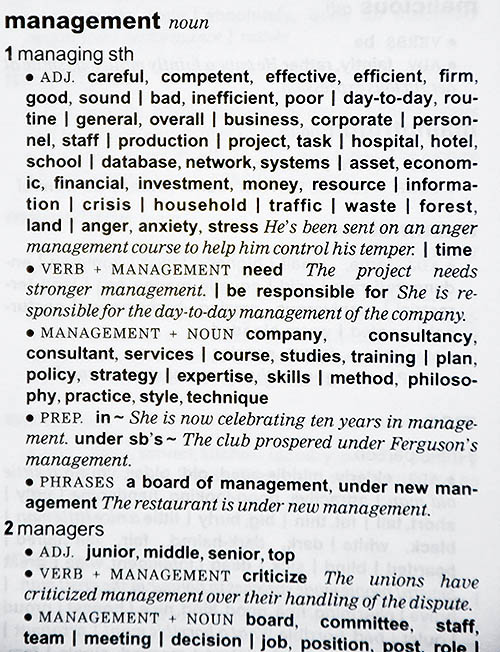 Read more about dictionaries of collocations here.
Finally, a thesaurus builds on concepts and ideas and will give you lots and lots of closely and more remotely related words and expressions: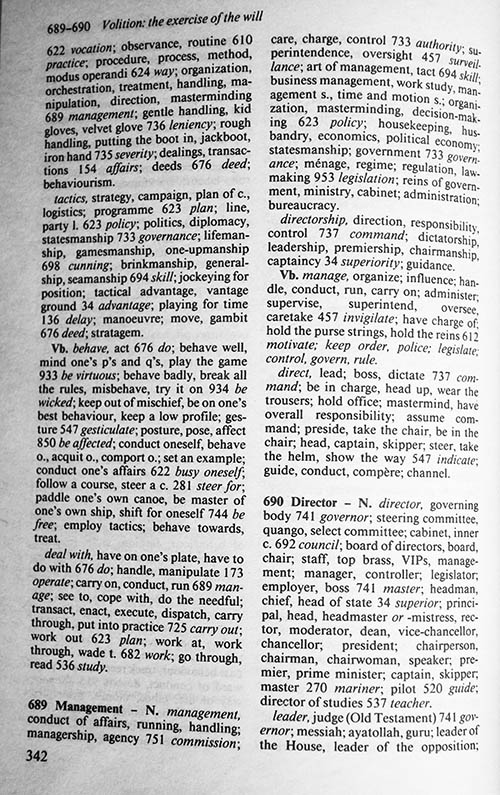 A thesaurus gives you ample opportunity to vary your text, but you need to understand nuances in meaning. Under Vb. (Verb) we find neutral phrases such as be in charge and have overall responsibility but also expressions from working life such as take the helm (of a ship), take the chair (lead a meeting) and hold the reins (of a horse). We also find more informal phrases such as wear the trousers, which implies someone who is in control and makes decisions. You would not use that expression in a serious text about the CEO of a company!
Read more about thesauri here.